Judge Victor Marrero ruled yesterday that
YSL
may not use a chart submitted during the preliminary injunction hearing as evidence.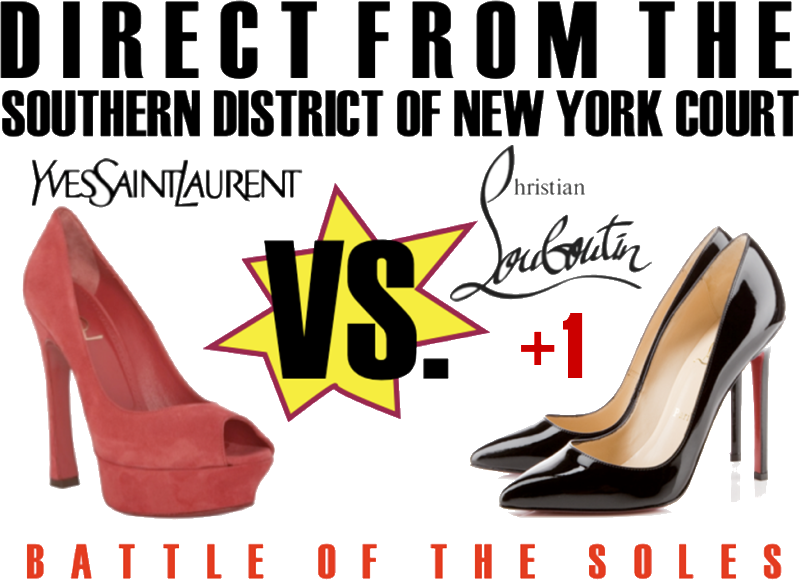 According to
Women's Wear Daily
, the chart showed a number of YSL shoes with red soles dating back to 2004.
A lawyer for
Christian Louboutin
stated that the attempt to mark the chart as evidence was
"[A] bald attempt by YSL and counsel to circumvent the law and sneak into evidence the chart they acknowledged was a 'demonstrative' at the July 22 hearing."
For background information see this
July 26 post.