US District Court Judge Victor Marrero heard
Louboutin's
motion for a preliminary injuction against
YSL
. In Christian Louboutin SA v. Yves Saint Laurent America Inc., Louboutin claims YSL has infringed on its trademark by selling red sole pumps in the YSL Spring 2011 collection.
On Friday, July 22 Judge Marrero said he would be giving his ruling "soon."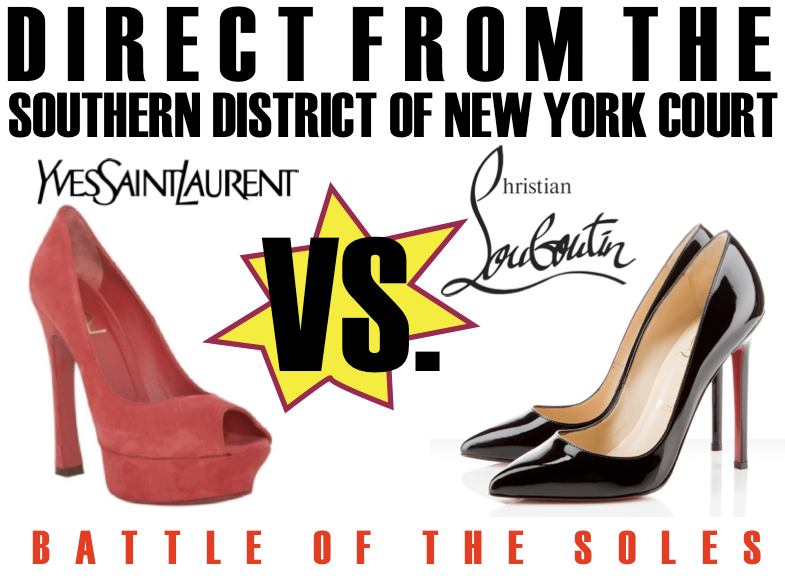 Louboutin brought the case against YSL on April 7, 2011 claiming that the YSL Shoes had outsoles identical to his. Counsel for YSL argued that "The use of red-sole shoes by Yves Saint Laurent goes back long before Mr. Louboutin began using them."
Louboutin's counsel maintains, "This is the lifeblood of this company, the red sole. When people see the red sole on the street they think Louboutin."
In 2008 Louboutin trademarked his red sole with the US Patent and Trademark office. However, YSL argues, "We do not know what we are and what we are not allowed to do. Even Mr. Louboutin does not know." Further YSL questioned whether or not the trademark can even be considered valid. "We are unaware of any case in which a court has upheld trademark protection to a mark consisting solely of a single color on a portion of an article of apparel."
Counsel for Louboutin claimed that the company was not "as YSL misleadingly argues, [attempting] to claim a monopoly over the color red... but when YSL ignores countless color choices, including other reds, and apes the famous signature of the Louboutin brand, [it destroys] the goodwill painstakingly built in the red sole mark."
Who are you putting your money on?