Yesterday, we talked about weekend shoes and sadly, because of weather and work I decided to wear heels. But today I finally got around to some comfy weekend kicks!
I wore a pair of
Tod's
driving shoes.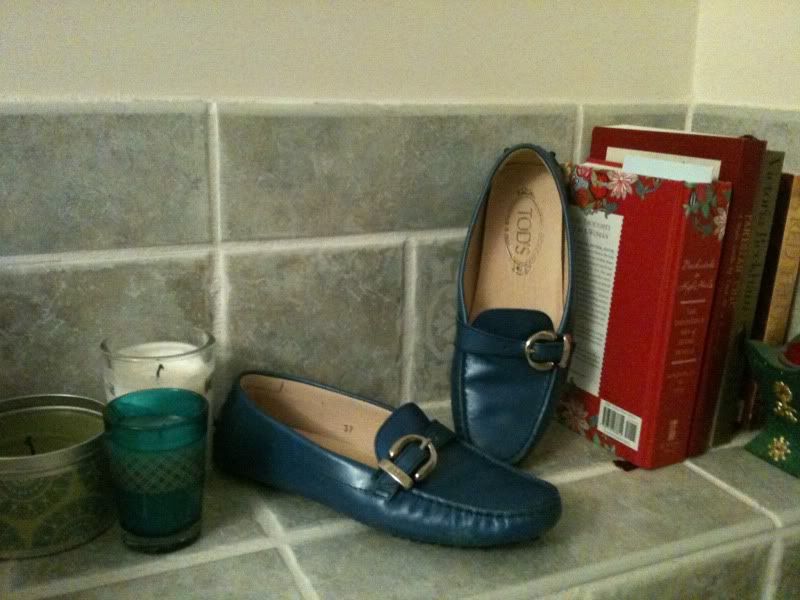 The best light I could find was in my bathroom. Don't judge me!
So, as I was so kind as to stereotype all the other weekend shoes, I suppose I must do the same for my own. If I am to believe the advertisements (and I always do), the natural place to find Tod's would be pressing on the gas pedal of a Ferrari while zipping down the A1 Superstrada toward Rome, then getting out of the car in one of the lots to go shopping on Via Frattina before meeting friends at a lovely cafe.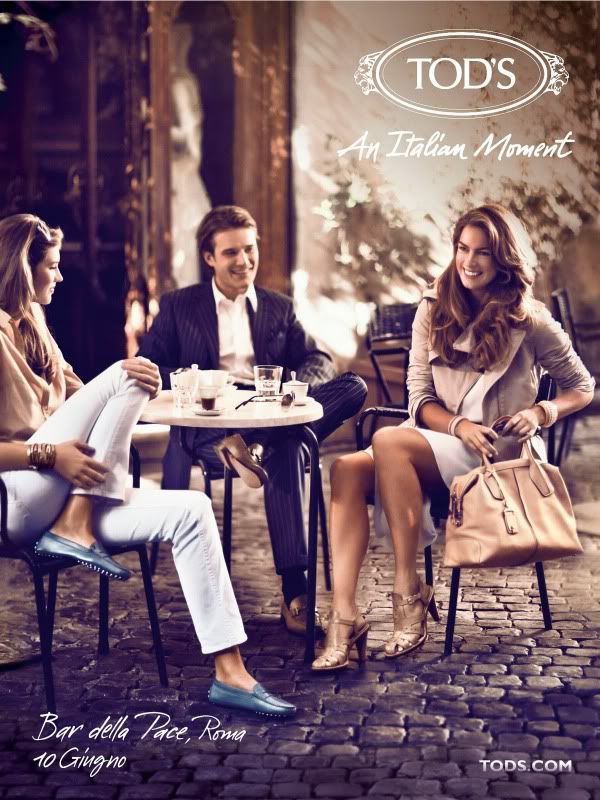 What was my Italian moment you ask? Well, I drove my good old black sedan to Avis to drop off a car rental. This excitement was followed by braving the
tax free holiday
at the mall for lunch and a
swim suit
, then Super Target for groceries, and, finally, taking the dog to the vet (yay Sunday hours). I did have spaghetti for dinner though while watching
Shark Week
. That's sort of an Italian moment!
I'm so glamorous.