It's no longer a secret that I
moonlight
as a
superhero
(and on occasion a super villain).
Obviously when I heard that
Pierre Hardy
designed a limited edition sneaker with us masked avengers in mind I was totally stoked. But I dunno...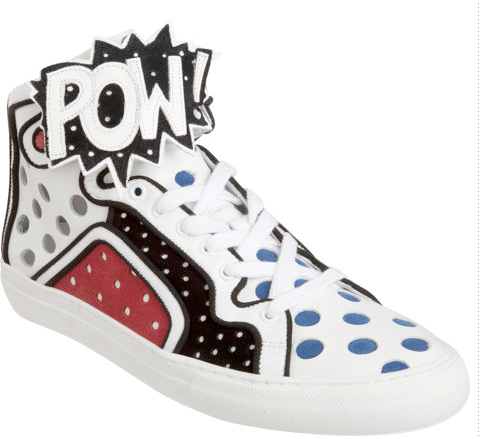 It may be a little too obvious. I also don't see these striking fear into the heart of my arch nemesis, CrocMan.
If my super power were beatboxing or break dancing then these might be perfect, but I have the rhythm of, of, of something not known for being rhythmically inclined (
guilty feet
?).
Any other superheroes care to chime in?