Today's high in my neck of the woods is going to be about 65 degrees Fahrenheit. It may be kinda overcast, but hell, I'll take it.
In gratitude, today I'm happy I'm NOT visiting the
Weisman Art Museum
on the campus of the
University of Minnesota
in
Minneapolis
where it's a bitter 16 degrees currently.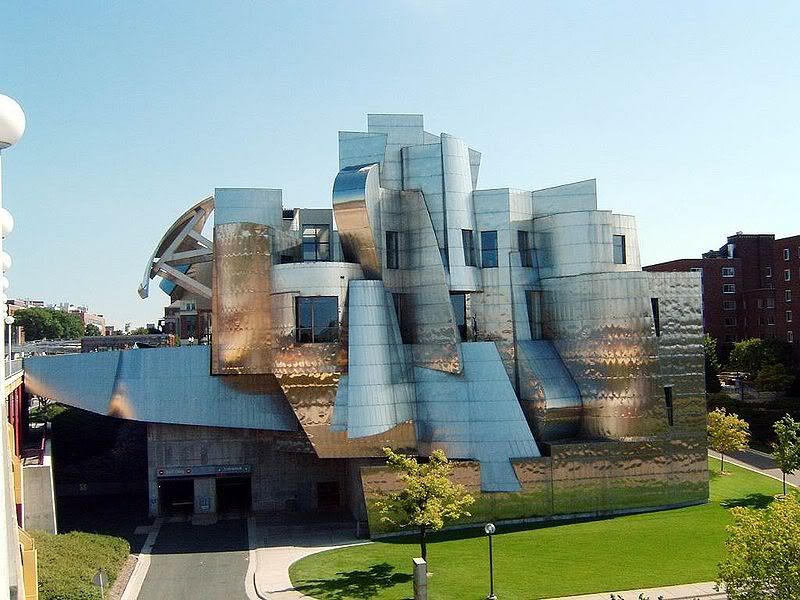 The current main building was completed by architect Frank Gehry in 1993. Sadly, I cannot afford
Frank Gehry for Tiffany
.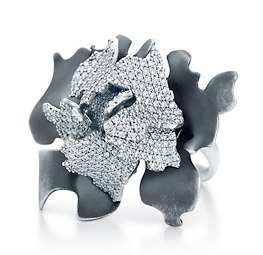 Only $9,250, if you're looking for a birthday present for me.
But, I do have these
United Nude
Lo Res Pumps that have a similar feel without completely breaking my bank.
Well, I think I will take advantage of this lovely weather and wash my dog. A life of glamor, mine.