For Christmas I assume you searched on
Etsy
for plenty of vulva-themed
art
,
jewelry
,
pillows
,
pouches
,
etc
.
But what of the high fashion feminist? For far too long they've had nothing fashionable to take to the Vagina Monologues on
V-Day
. Sure,
Georgia O'Keeffe
looks great on the wall, but what of the womyn who wishes to adorn herself with something of status?
Miuccia Prada has heard those pleas of her sisters.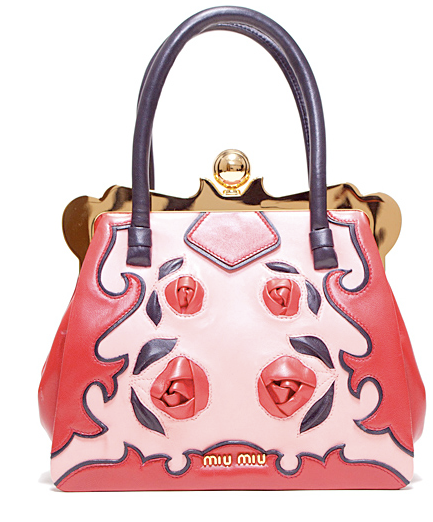 Miu Miu Summer 2012
I hope the red "flames" aren't a metaphor for herpes, because after spending money on a
Miu Miu
bag who has the leftover funds to treat it with Valtrex?
Wait, what do you mean those are "leather rosettes?"
Well then, never mind.