It's still winter and it's still rainy here at Katie Likes Shoes Central. Instead of accepting this I will close my eyes and think of sunnier, warmer places. Like
Sydney, Australia
. As I type this, it is 72 degrees Fahrenheit in Sydney.
Of course, you cannot mention Sydney without immediately thinking of the
Opera House
, possibly the most recognizable building in the world.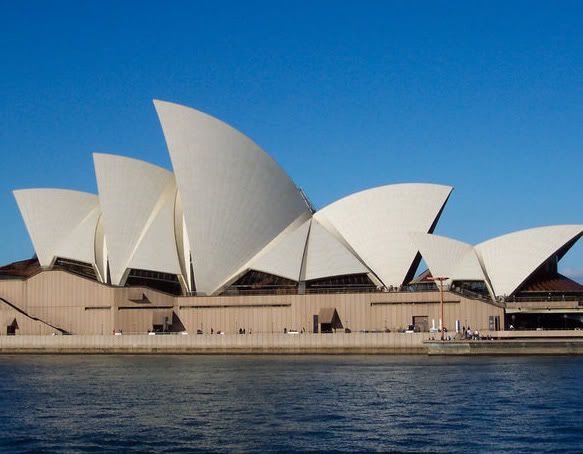 The Danish architect, Jørn Utzon, won an international competition in 1957 with his entry for the opera house.
Naturally, you would think referencing a famous Dane would be my cue to show a shoe from
Camilla Skovgaard
, but HAH, you'd be wrong poindexter.
No, the beautiful curves of the Sydney Opera House reminds me of the Origami Low Boots from
Alejandro Ingelmo
, in fact you might remembering seeing them in black and gold before on this
blog
. But, with 72 degree weather I'm going for the peep toe.
Well, back to
relentlessly craving
for me.