Welcome to day three of my four day tribute to American shoes in honor of the Fourth of July weekend.
Today we're gonna get a little preppy, so if you need a second to go put on your madras print, grab a gin and tonic and your worn copy of
The Official Preppy Handbook
, pop your
Lacoste
collar, and tie your old
Exeter Acadamy Lacrosse
sweatshirt over your shoulders, well I can wait.
Ready? Okay!
First, a confession. I am not a prep. Nope. And frankly I am far too
fussy
picky of a dresser to ever hope to achieve the preppy look. It's just not me. But Preppies? They know some good shoes, and today we will discuss the ultimate in preppy shoes, the
Sperry Top-Siders
.
Now, Top-Siders aren't just a deck shoe. They are THE deck shoe. In 1953 Paul Sperry designed the original Top-Sider, the very first deck shoe. Prior to the deck shoe, when walking on your boat and things would inevitably get slippery, you would just deal with the risk of bruises and broken bones that came with it.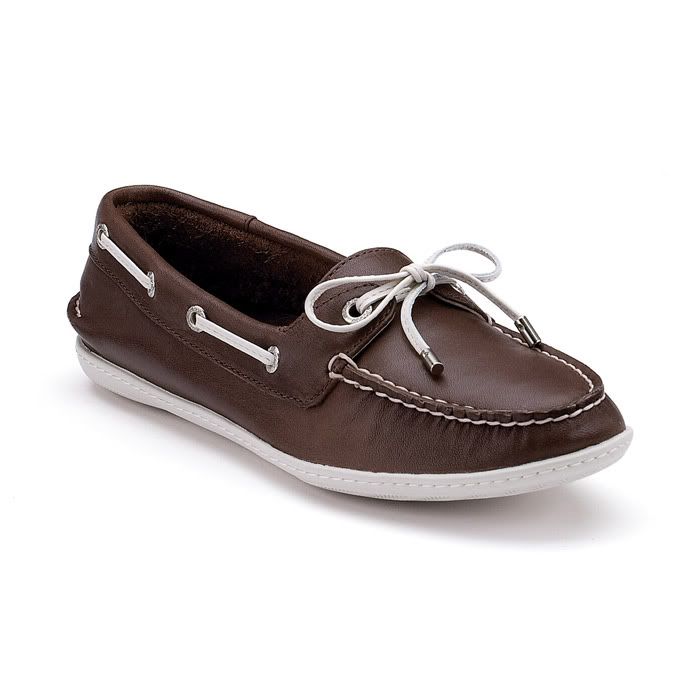 Montauk Slip-Ons in Cocoa
It was his cocker spaniel, Prince, that inspired Paul Sperry to design the deck shoe. One winter day in Connecticut, Paul watched Prince easily run across the ice. As an aside, I'm further convinced that my two dogs are dumber than a bag of bricks because on the few occasions we get ice in the south they manage to run right into the fence. There is no grace involved. ANYWAY, Paul cut herringbone patterned grooves into the bottom of rubber soles, much like the grooves and cracks on his dog's paws, and so the deck shoe was born.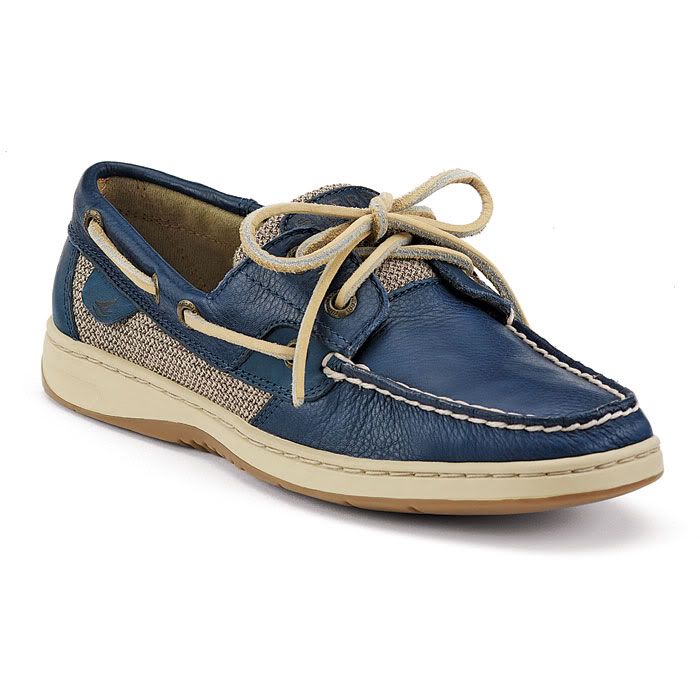 Bluefish 2-Eye Boat Shoe in Navy
After its introduction in 1935, the Top-Sider was hugely popular with boaters who not only appreciated the no-slip surface, but also the fact that the original white soles wouldn't leave scuff marks on their boats (why hasn't this caught on with high school gym teachers, it's beyond me).
In 1939 the U.S. Navy began manufacturing the Sperry Top-Sider for its sailors. Sperry's business was purchased by the U.S. Rubber Co. and the brand received even more recognition.
While the original Top-Siders were known for their leather upper and rubber no-slide bottoms, you can now buy canvas versions as well.
Women's Bahama Canvas Deck Shoes
Today, Top-Siders aren't only popular amongst boaters, they make the perfect sneaker-alternative. I always try to pack my Bluefish 2-Eye Boat Shoes when I go on vacation and I know there will be a lot of walking. The one time I forgot and I relied on a darling pair of flats I had to stop at the Macy's at Metro Center in DC just to get a pair of flip flops because I had rubbed the back of my heels so raw. And I do not like flip flops (hurts my toes)!
And there's more than boat shoes now! If you don't have the same flip flop aversion I have, you can get a great pair of flip flops in a nautical theme that would work perfect for the Fourth of July Weekend (see how I tied it back in)!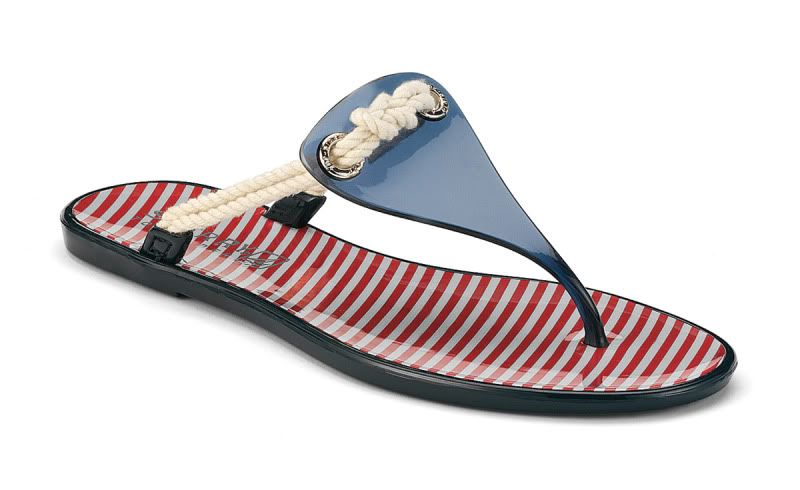 Jellyfish Thong in Navy and Red Stripe. These could make me forget that I hate flip flops.
Sperry's Top-Siders also has whimsical rain boots that could give Hunter a run for its money.
Pelican Tall Rain Boot


And if that weren't enough, WEDGES PEOPLE!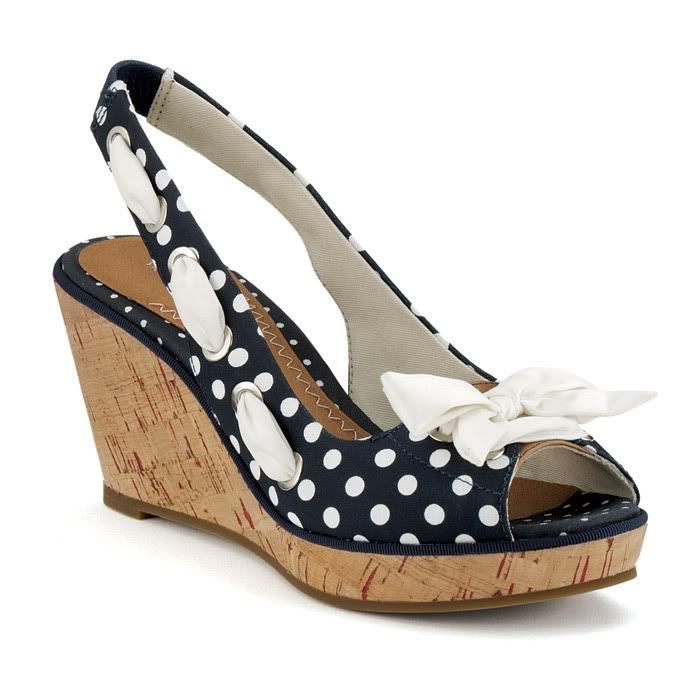 Southport Wedge has my heart.
Stay tuned for the thrilling conclusion of my four-part series tomorrow. I face my flip flop aversion head on and we talk Jack Rogers (but we're gonna call them sandals so I don't have a panic attack).