You'll have to excuse the poor quality cell phone photos but I'm too excited to wait till I get home and have a proper camera.
Earlier this month I placed an order for calling cards with the incredibly talented Evan Calkins of
Hoban Press
for this blog. I knew I would love them for the mere fact that they're a beautifully clean letterpress, but more than that they indulge my love tom-
foolery
geekery. The cards are printed 110 pound Crane Lettra stock using a 1902
Chandler and Price Letterpress
.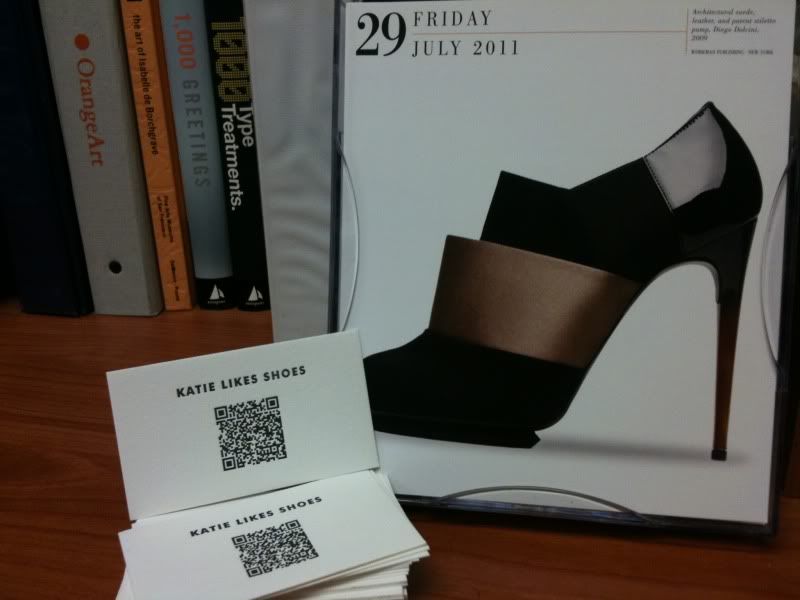 My new cards hanging out with my desk calendar.
What blows me away was the incredible turn-around time Evan offered. A short 15 business days after I placed my order I have the cards in my greedy (and slightly stubular) hands. This is on par to the larger letterpress companies that have multiple presses and a large staff of designers manning them (and Hoban Press costs a fraction of the price!).
I work with letterpress companies almost every day in the bridal stationery business and though I could go through a multitude of albums with a discount I'm so happy I used Hoban Press instead. The QR code gives these cards such a visual impact.
Knowing my friends as I do I did make one slight modification (forgive me Hoban Press!) and that was to do a very quick off set print of the url on the back of the card. What can I say, some folks aren't early adapters and wouldn't know what to do with a
QR Code
if I held their hand through it!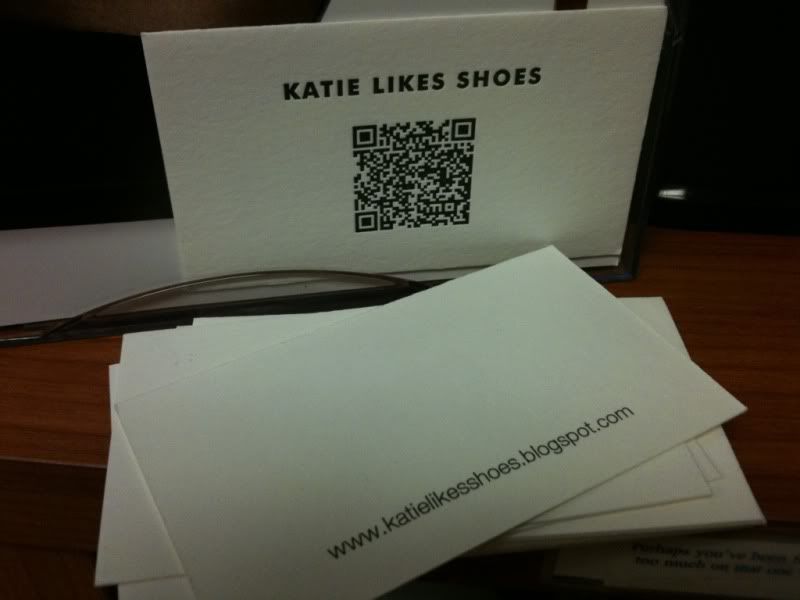 I hated having to deface them, but it's the cost of "cutting edge." ;)
Hoban Press offers a wide variety of letterpress calling cards, you can order through the website
here
or on the
Hoban Press Etsy page
.