In honor of the Fourth of July weekend it's time to take a closer look at iconic American shoe companies.
"Delman means a shoe stylized in sophisticated taste--not garish, not over-conservative--a thouroughly wearable shoe."~Herman Delman

Herman Delman founded the
Delman
company in 1919 and incorporated in 1925. At this time most shoes were branded by the store they were sold in regardless of the company that manufactured them. Delman was one of the first shoes to brand his own shoes with his name.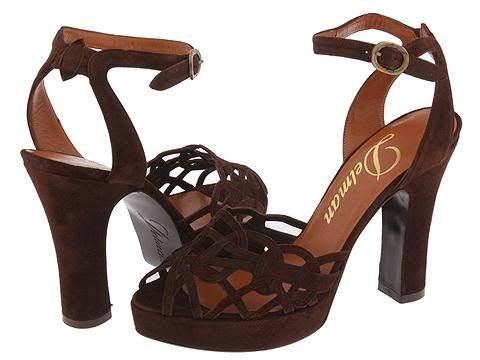 Delman Sangria Sandals with the Delman logo showing.
From 1926 to 1933 Delman had his own store at 558 Madison Avenue in New York. In 1933 Delman entered into an exclusive contract with
Saks Fifth Avenue
and closed his store on Madison Avenue. The exclusivity lasted 3 years after which
Bergdorf Goodman
began carrying the shoes.
In 1940 Delman recreated a tango shoe he had originally made 20 years prior for ballroom dancer,
Irene Castle
.
Irene Castle in Picture Play magazine
Called the Scandal Sandal, the provocative shoe made quite an impression; it revealed the entire foot and laced up the back.
In 1953, under Roger Vivier, the Delman-Dior line was launched with French fashion house
Christian Dior
.
The Seven Year Itch
premiered in 1955 and
Marilyn Monroe
famously stood atop a subway grate in the movie. The shoes? Delmans. But really, who noticed the shoes anyway?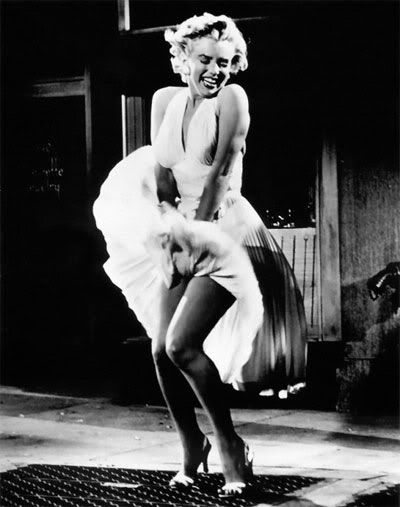 What shoes?
Other celebrities known for supporting the brand include:
Marlene Dietrich
,
Ava Gardner
,
Audrey Hepburn
, and
Jackie Kennedy Onassis
.
Several well known designers cut their teeth at Delman, including:
Herbert and Beth Levine
,
Kenneth Jay Lane
, and
Roger Vivier.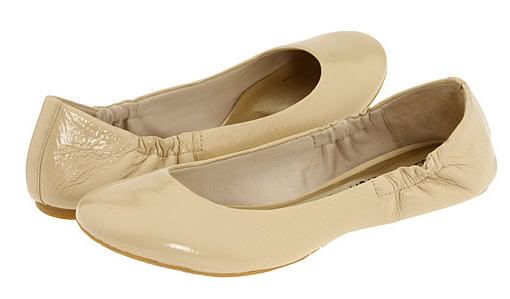 Classic Delman Mona Flats, a favorite of Jackie O.
Stay tuned for tomorrow's Red, White, and Shoe: Frye Shoe Company...