We're gonna need to set the mood for this. We'll need some
Handel
right away. There we are, a little bit of
Water Music
is lovely, no?
Now, how about a
beautiful fountain
completed in 1762?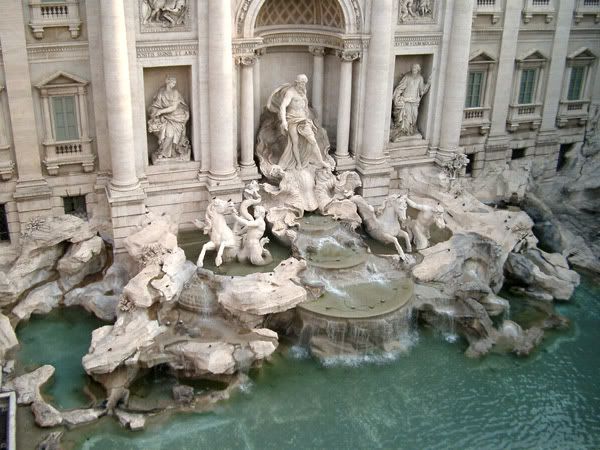 Fontana di Trevi in the Trevi Rione, Rome.
Perfect, I think we're ready now.
Let's start off nice and slow with a gorgeous ornate bib necklace from
Proenza Schouler's
2011 Fall Runway.
Prada
Minimal Baroque Sunglasses that are all the rage this Summer.
Though, personally, if you're going for Baroque like I am today, I prefer the
Moo Piyasombatkul
sunglasses embellished with ornamental porcelain.
Chanel
has embellished a flat sandal so beautifully.
Not one to be left out,
Rodarte x Nicholas Kirkwood
offers an amazingly ornate wedge.
Alexander McQueen
. Last fall,
Anyone else have the sudden urge to visit the
Cornaro Chapel at the Santa Maria della Vittoria Church
in Rome?