I'm sure that
The Fortunes
are actually crying because the rainy day ruined a pair of perfectly beautiful strappy sandals and not because they're missing some girl. They're just too manly to admit it.
If you live pretty much anywhere on the Eastern seaboard or any of those middle-y states your summer forecast is "Hot with a chance of afternoon thunderstorms." Your evening forecast is "Slightly less hot with a chance of a late evening thunderstorm developing a half an hour after Katie finally falls asleep."
The obvious choice for footwear when it rains is a rain boot. And the obvious choice for a rain boot is the classic
Hunter Wellington
. I love my graphite high gloss wellies. I look forward to rainy spring days when I can wear a cute dress and my rain boots and go stomp around in puddles.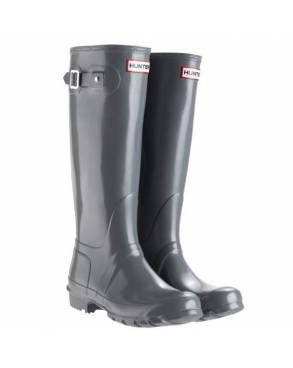 Hunter Wellingtons in High Gloss Graphite
There are other options for rain boots that are just as chic, during my
Red, White, and Shoe
series I showcased an adorable rain boot from
Sperry-Topsiders
that's a great option. However, something about temperatures nearing the triple digit mark makes me not want to wear boots of any kind. So I'm always reaching for other alternatives in my closet. These alternatives may not keep my feet dry, but they'll keep my leather and canvas shoes from being ruined when crossing the river that is the parking lot at work.
My favorite alternative is from a few seasons back (which means you can still find it, and on sale--SCORE, but in limited sizes and colors) and that is the
Marni
Rubber Mary Jane Pump (I sized up as I usually run somewhere between a full and a half size). Sizes 6s and 10s might want to try
The Outnet
for a pair in camel.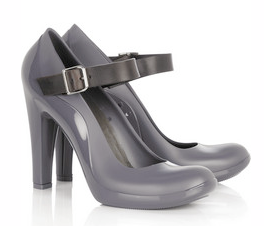 I have the gray-the running joke is that these are my rain pumps.
Next up is
Melissa Shoes
, a PVC shoe made by a Brazilian shoe company taking the world by storm not only for its fabulous collaborations with designers and architects but also for its incredible committment to zero waste designing and fabrication. Melissa is made with Melflex(tm) plastic, a plastic created specifically by and for the company, which molds itself to the foot for comfort. It's also recyclable!
So which designers have collaborated with Melissa? To name a few: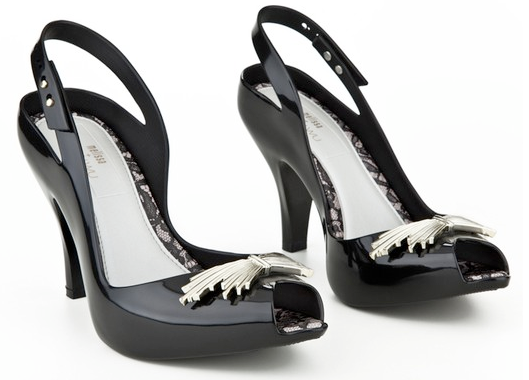 Preview of Jason Wu x Melissa Lady Dragon Pump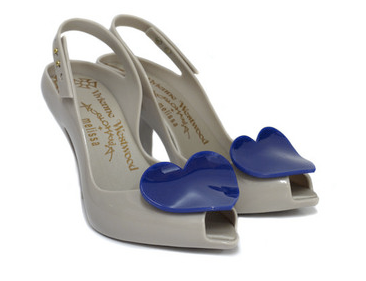 People will stop and ask you about your shoes when you wear these.
So there we have it. You're ready to face afternoon thunderstorms and still look fabulous! Don't forget to keep an umbrella nearby too; shoes can't protect your hair.