Listening to my single friends I have sympathy for people in the dating game. It sounds really difficult to be single these days. But I'm here to make things easier.
Got your eye on that handsome eight foot tall Nepalese gentleman?
Worried your inability to stealthily take out hikers and geographers will keep him from asking you on a second date? Never fear, distract him with some
fabulous
furry shoes from
Gianmarco Lorenzi
.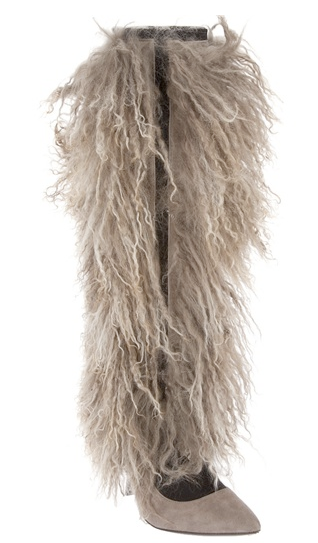 Second date guaranteed. Katie's got the single gal's back.