Back in 1990 Nike filed a patent with the US Patent and Trademark Office for the McFly 2015, a shoe based on the self-lacing sneakers
Marty McFly
wears when he goes
back the future
(II).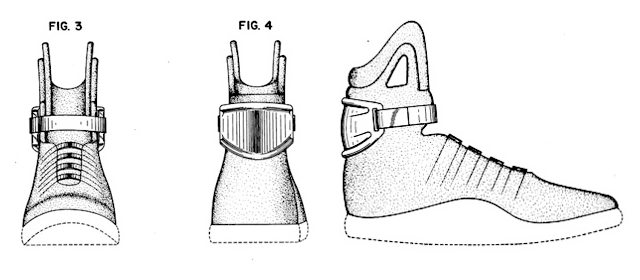 Now, you too, can get your McFly on (a full 4 years earlier than 2015 to boot), if you're willing to pay the price that is. A limited number of
Nike MAGs
will be sold through ebay to raise money for the
Micheal J. Fox Foundation for Parkinsons Research
.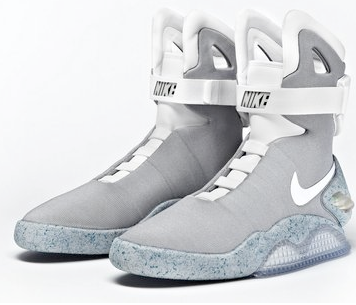 Considering the fact that the current bids for these shoes are all well over $3,000 I think I will just wait until hover boards come out, because really, that's what we all really want to see made into a reality from that movie. Just remember, hover boards do not work over water!