I don't wear slingbacks, they always slide down. I typically don't like peep toes that much (I'm too lazy for the kind of pedicure maintenance they require). But somehow, I see
these
, and I melt. It's like when you fall for a guy that's all wrong for you.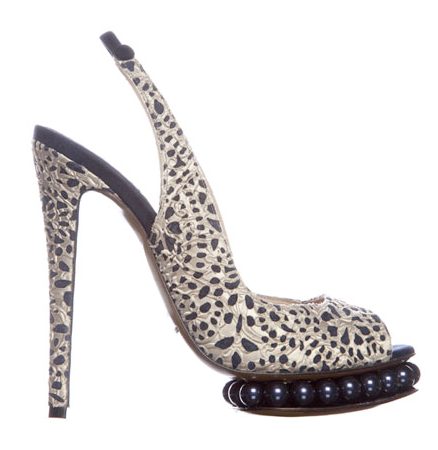 Nicholas Kirkwood Fall/Winter 2011
Except unlike the wrong guy, these you can stick in the back of your closet and eventually forget about them. Have you ever tried to keep a guy in your wardrobe? It's not easy, let me tell you.