Like all children of the 80s, my nostalgia runs deep. My generation had the best
movies
, the best
cartoons
, and the best promotional giveaways. Why wouldn't fashion look for inspiration in my childhood.
It looks like
Brian Atwood
took direct 80s inspiration with these Alima Neon Patent Leather Pumps.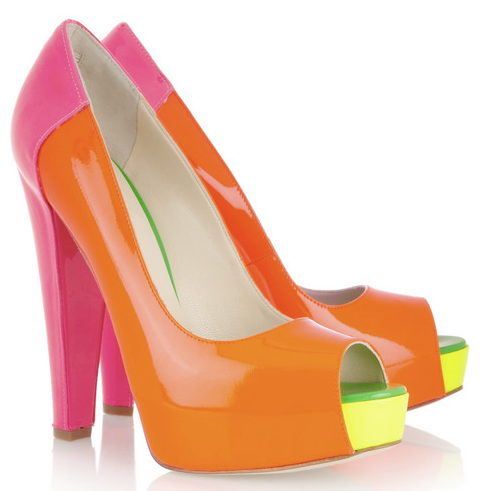 In fact, they remind of being 8 years old, at Pizza Hut,
Huey Lewis and the News
playing on the jukebox (quarters begged from parents), with my two best friends getting our free personal pan pizzas for being such voracious
readers
.
Good luck getting that one out of your head darlin'!
Anyway, I remember two Pizza Hut movie giveaways that threw me into a tizzy as a child, the plastic
Land Before Time
puppets (that bastard Don Bluth always made me cry at his movies) and the Solar Shades to promote
Back to the Future II
.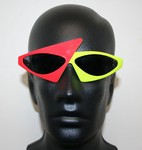 Can we get a side by side comparison?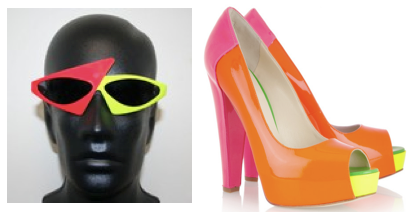 That's the power of love.