I like reading. Way too much. I also take things very literally.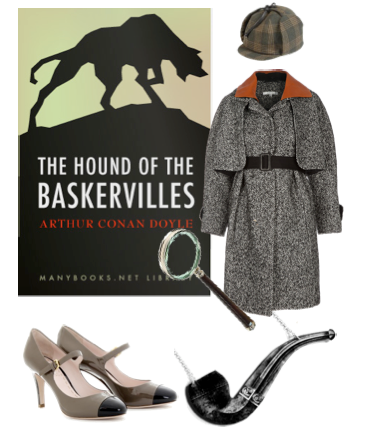 Clockwise from Hat:
Deerstalker Hat,
Eugenia Kim
Leather Collar Coat,
Carven
Magnifying Glass,
Barnes & Noble
Surreal Silver Necklace Pipe,
TillyBloom via Etsy
Two-tone Patent Leather Mary Jane Spectator Pumps,
Miu Miu
The Hound of the Baskervilles,
Sir Arthur Conan Doyle
Come Watson, the game is afoot!
Or in my case, the game is a shoe...